Seattle's Family Dentistry: Ajwant Goraya, DDS
Kids Dentist & Emergency Dentist for Root Canals, Dental Implants, Cosmetic Dentistry, Teeth Whitening & More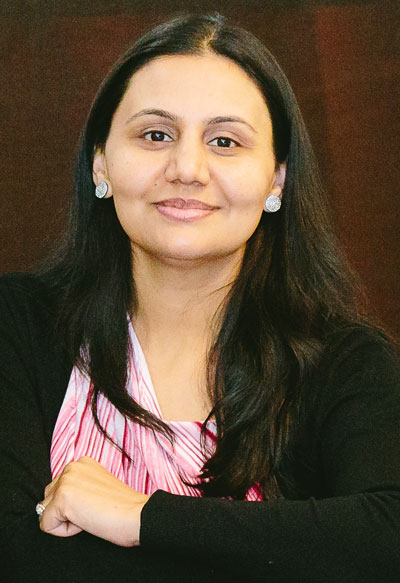 As a person who believes in creating genuine, healthy smiles for patients of all ages, Dr. Goraya began practicing dentistry over 10 years ago. She is a dentist who goes above and beyond to create the perfect smile and pain free solutions for her patients.
To achieve her dreams of creating healthy smiles for people, Dr. Goraya went to dental school in India, where she was born and raised, and graduated in 2002. She was very excited about offering the best dentistry possible, so after 2 years of practicing dentistry in India, she came to the United States to attend the prestigious New York University's College of Dentistry.
Once she graduated, she worked as a dentist in a local practice until she was ready to take the next step of her dream, having a dedicated dental practice of her own. Dr. Goraya made sure that the new office would have the latest technology and equipment in an environment that is clean and comfortable. She is committed to her ongoing education and continues to take part in professional development according to industry changes. She is always excited to learn new procedures, technologies, and techniques as much as meeting, talking to and taking care of patients.
Putting her patients' needs first, Dr. Goraya is glad to provide comprehensive dental services to customers in Seattle, Greenwood, in Ballard, Fremont, Northgate, and Shoreline. Families from anywhere can come to Seattle's Family Dentistry for both restorative and cosmetic dentistry, for preventative maintenance like cleanings, and for emergency dental care. It's all part of a desire to "treat the whole mouth" and treat each patient well!
Outside of her dental practice, Dr. Goraya enjoys music, reading, and spending quality time with her family. Her husband is a veterinarian, and in 2005, he opened his own practice: South Seattle Veterinary Hospital.