Children's Dentist and Kids Dentist in Seattle
No matter the age of your kids, they should have regular visits to the dentist. As a family dentistry, Seattle's Family Dentistry is fully trained to handle children of all ages, and can also help provide you, the parents, with some good information to help you and them understand what they expect as the different teeth come through the gums.
In order to do children's dentistry, pediatric dentists have to go through an additional two years of training to help deal with the issues associated with young patients. This includes helping to calm their fears and making sure that they understand that the dentist is there to help them, not hurt them.
Pediatric Dentist in Seattle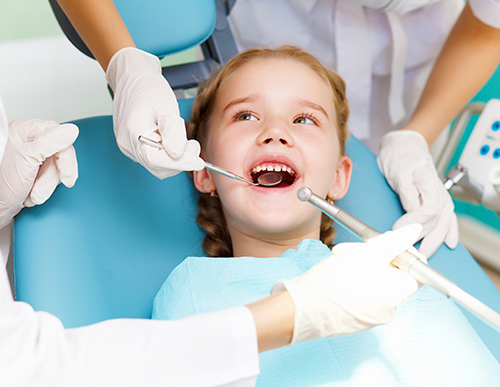 Being a pediatric dentist means that they can see patients as young as six months old when they start to get their first teeth. This is a great time to bring a baby to the dentist, both for them and for you, the parents. The baby gets to have a positive experience with the dentist and hopefully will come to have trust in you and the dentist as they grow older. It is helpful for you to understand how your baby's teeth are coming in and if there are any problems, plus to get some helpful tips for proper brushing of their teeth and how to help minimize the pain of teeth coming in.
While pediatric dentists are for children, the age at which a child transitions to an "adult" dentist is really up to the child. Because they have the same training and education as an "adult" dentist, a pediatric dentist can still treat older children and even adults. However, as children get older, they tend to want to be treated more like an adult, and Seattle's Family Dentistry can help make the transition easy.
Children's Dentist in Seattle, WA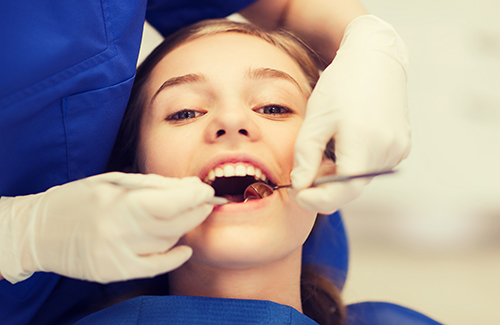 When you are looking for a children's dentist in Seattle, plan to visit Seattle's Family Dentistry. We have the facilities that are ready to help make your children comfortable when they visit the dentist and can help make sure that they and you have wonderful smiles for years to come. For more information on children's dentistry in Seattle, WA, contact Seattle's Family Dentistry today.
Seattle is situated on an isthmus between Puget Sound (an inlet of the Pacific Ocean) and Lake Washington. Logging was Seattle's first major industry, but by the late 19th century, the city had become a commercial and shipbuilding center as a gateway to Alaska during the Klondike Gold Rush. The Seattle area developed into a technology center from the 1980s onwards with companies like Microsoft becoming established in the region. Internet retailer Amazon was founded in Seattle in 1994, and major airline Alaska Airlines is based in SeaTac, Washington.