Seattle's Family Dentistry, Kids Dentist
Serving Greenwood, Ballard, Fremont, Shoreline, Northgate, Seattle, WA, & Surrounding Areas
At Seattle's Family Dentistry, we recognize that early dental wellness and preventative treatment are important. We like to see our patients early in life and start them on a comprehensive plan to better dental health and oral hygiene. That helps to keep a smile great for years and improves quality of life for our patients. We recommend bringing in your child around their first birthday, unless he or she has no visible teeth.
Examinations
Regular examinations are critical for children who will have new teeth coming in. Throughout their process of growing, Dr. Goraya keeps inspecting the patient's mouth for any potential problems. For example, dealing with impacted teeth or teeth that grow in crookedly is one part of being vigilant about the child's dental health. Also, sometimes children have accidents – a tooth may be pushed back, knocked out, or loosened. Sometimes chipping can be a problem. Dr. Goraya can consult on all of these situations in a specialized way – pediatric dentistry is one of our strengths!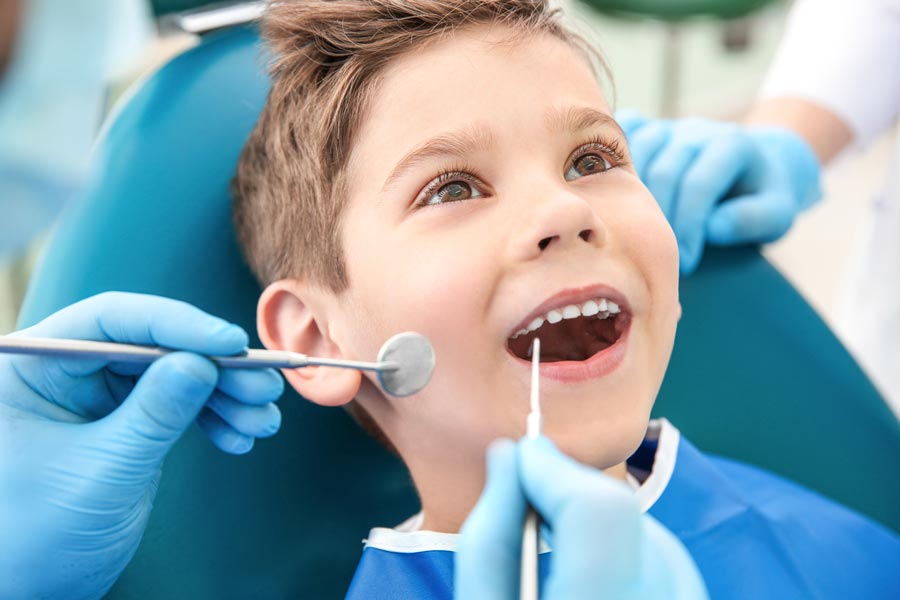 If your children need check-ups, pediatric or kids dental work done, and you are from Seattle, Greenwood, Ballard, Fremont, Shoreline or Northgate, WA, Dr. Goraya and the staff at Seattle's Family Dentistry are nearby to assist.
Dr. Goraya may also place preventative sealants or take other measures to prevent cavities in young teeth. Even baby teeth can get cavities – and it's important to start a child on a regular dental program soon after their baby teeth begin to grow in.
Talk to Dr. Goraya about the recommendations for kid's dentist care the practice provides for patients. She will review how diet, eating habits, and good oral hygiene helps to prevent tooth decay, even in very young children. We discuss recommended treatments (such as fluoride), and what is involved, as well as offer tips on how to clean and brush effectively.