Seattle Dentist for Teeth Cleaning, Teeth Whitening, and More
Did you know? Taking care of our teeth and gums is important to maintain optimal health.1
When you find the right dentist in Seattle that can help you take care of your teeth, it can make a huge difference over the course of your life. Whether you are looking for basic services such as teeth cleaning or want other cosmetic dental services such as teeth whitening, call our offices at Seattle's Family Dentistry. There's a reason why we have over 200 reviews on Google and overall star rating of 4.7. Read our testimonials to learn more about what other local Seattle residents have to say about our office.
Teeth Cleaning in Seattle, WA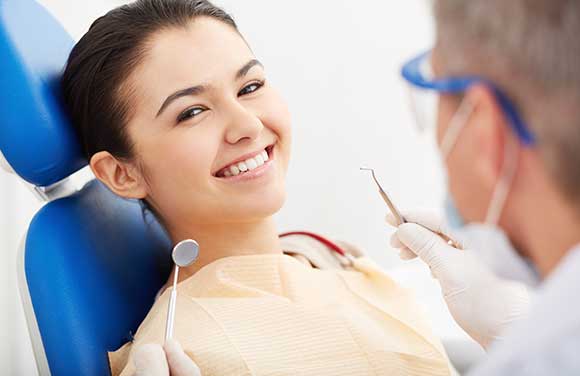 There are a few things that you can do on a daily basis that will help to keep the decay of your teeth and gums at bay. Brushing and flossing go a long way to keeping your oral health in top shape. However, a good professional teeth cleaning can help to remove the stubborn plaque and tartar build-up that occur over time.
When you have a teeth cleaning with our gentle yet thorough staff, we will be able to properly clean your teeth so that they remain healthy and serve you well for many years. Additionally, we can spot issues early and talk with you about what we see and how to help deal with it so that it doesn't lead to issues later on. Issues such as teeth grinding or gum disease can be mitigated when caught early.2
At Seattle's Family Dentistry, we make the comfort and convenience of our patients a top priority.
Teeth Whitening in Seattle, WA
Doing the preventative tasks like brushing and flossing will help keep your teeth healthy, however your teeth could become stained or look darker than you feel they should be. We offer the cosmetic dental service of teeth whitening to help your teeth get back to the beautiful shade of white that we all enjoy. There are over-the-counter options for teeth whitening, however those options are inherently limited in their effectiveness because they are not supervised by a professional.
With our professional teeth whitening options you will be able to see great results that give you the white teeth you have been looking for. Between our teeth cleaning options and our teeth whitening options in Seattle, WA, our patients will have the healthiest and best looking teeth in the area. Contact Seattle's Family Dentistry today to learn more and schedule your appointment.
Seattle Locals Serving Seattle Residents
Logging was Seattle's first major industry, but by the late 19th century, the city had become a commercial and shipbuilding center as a gateway to Alaska during the Klondike Gold Rush. Between 1918 and 1951, nearly two dozen jazz nightclubs existed along Jackson Street, from the current Chinatown/International District to the Central District. After WW2, the local economy dipped. It rose again with Boeing's growing dominance in the commercial airliner market.
Seattle's Family Dentistry is located in the Northern area of Seattle, North East of Ballard and South of UW Medical Center Northwest. Our dental office provides emergency appointments and regular whole family dental check-ups. When you need teeth cleaning in Seattle, or any cosmetic procedures such as teeth whitening in Seattle, get in touch with Seattle's Family Dentistry. Conveniently located on Aurora Ave N, you can book appointments over the phone, online through our website's booking page, or at zocdoc.com.
Learn More
Get Directions to Our Seattle Dentist Office
1. Mayo Clinic, "Oral health: A window to your overall health"
2. WebMD, "Gingivitis and Periodontal Disease (Gum Disease)"