Pediatric Dentist Ballard, WA
Taking care of our teeth as adults is an important task that involves a few simple daily routines, but this is also true for children in Ballard, WA. It is important that you have a pediatric dentist or a children's dentist for your children to ensure that they don't have any issues with their teeth as they grow. Our team at Seattle's Family Dentistry has been serving children for more than 10 years, and are ready to add new patients. Call us today to learn more and schedule your child for an appointment. There's a reason why we have over 200 reviews on Google and overall star rating of 4.7. Read our testimonials to learn more about what other local Seattle residents have to say about our office.
Pediatric Dentist serving the Ballard, WA area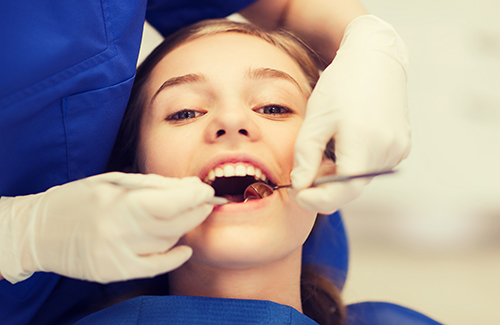 Once we reach adulthood, our teeth don't go through any more changes like they do when we were kids. But because a child's teeth grow and change throughout their childhood, it is important that they have regular appointments to ensure that their teeth are coming in as they should. By starting early in their life, you are providing them experiences that show that dentists are nothing to be feared, and you can handle issues early if any arise.
Pediatric dentists and children's dentists need to have education and training that goes further than regular dentistry. Because of the introduction and growth of children and their teeth, it is important to understand how these changes happen and what to do about it. This additional training ensures that you and your child receive the best dental care.
Because kids are not like adults, it is important that kids have a positive experience at the dentist. This is why the additional training includes how to interact with kids in the dental office and keep them calm rather than scared. We turn dental time into an enjoyable time for your children.
Teeth and Gum Health with a Children's Dentist in Ballard, WA
Keeping your children's teeth and gums healthy is important, and catching potential problems early is hugely beneficial. While informing the parents is important and getting them on board with oral health is important, we will also help to get the children interested in their oral health as well with the goal of building in healthy habits that will benefit them for their entire lives. When you want quality pediatric dentistry in Ballard, WA, make the call to Seattle's Family Dentistry.
Ballard is a neighborhood in the northwestern area of Seattle, Washington. Captain William Rankin Ballard lost the coin toss and ended up with the "undesirable" 160-acre tract. In addition to gaining notoriety as the end of the railway line, fledgling Ballard benefited economically from the railway because the railroad provided a way to bring supplies into the area and also to export locally manufactured products.
Seattle's Family Dentistry is located just Northeast of Ballard, WA. Our dental office provides emergency appointments and regular whole family dental check-ups. When you need a kid's dentist in Ballard, Seattle, WA, get in touch with Seattle's Family Dentistry. Conveniently located on Aurora Avenue North, you can book appointments over the phone, online through our website's booking page, or at zocdoc.com.