Emergency Dentist for Root Canals
in Northgate, Serving Greenwood, Ballard, Fremont, Shoreline, Seattle, WA, & Surrounding Areas
Seattle's Family Dentistry performs root canals for patients in Seattle, Greenwood, Ballard, Fremont, Shoreline, Northgate, and other parts of the area. A root canal is the preferred alternative to an extraction when a tooth is badly damaged or diseased. Some people opt for budget extractions but that may not be the best long term option. If you take care of these situations correctly from the start, you can preserve your smile and chew your food comfortably throughout your life.
Many people are apprehensive about having root canals because they are afraid of potential pain. This is understandable, but when you choose Seattle's Family Dentistry, you do not have to be concerned about discomfort when you are in the chair.
Pain-Free Dentistry
We are extremely sensitive when it comes to the comfort of our patients, especially for those in need of a root canal. Digital x-rays will be taken to identify the exact location of the decay that is causing the pain. After we identify the cause of the problem, we numb the area with an anesthetic. After the anesthetic takes effect, you won't feel a thing for several hours. If it is determined that a root canal is necessary, the diseased root will be carefully removed, and the opening will be irrigated. In some cases, an antimicrobial solution will be applied. A filling will seal the opening, and you will get a temporary crown. Subsequently, a permanent crown will be put in place, and the root canal process will be finalized.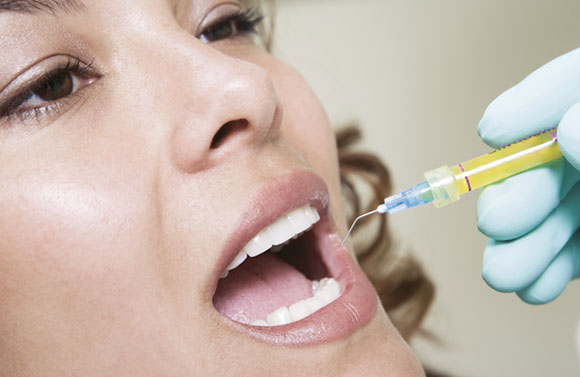 Your Root Canal May Be Covered by Insurance
A root canal is a relatively quick and painless procedure. We go the extra mile to make you feel completely comfortable every step of the way. When it comes to the financial part of the equation, we accept most types of dental insurance, and root canals are typically covered.
If the cost exceeds the amount of your limit, or if you are paying out-of-pocket, Care Credit may be able to help. Care Credit is a source of financing for health care procedures, so you can pay over time.
Any time you need us for a root canal or any other procedure, we can be reached by phone at 206-466-2424, and you can alternately send us a message through our contact form.