Dental Implants in Seattle
Having a missing tooth or teeth can cause issues with your chewing, smile, confidence, and even your health. If you have any type of missing teeth, come see the experts at Seattle's Family Dentistry to learn about the available options. Dental implants are a great option to overcome the challenges from decay, gum disease, damage, or bone loss that have resulted in tooth loss. Dental implants are a more permanent option than a dental bridge, but patients should consider the opportunities that will give them the smile they want and the eating habits that fit their lifestyle.
Aside from filling in the gaps from missing teeth, dental implants can also function as an anchor for removable dentures. Removable dentures are preferred by patients who are looking for a convenient and strong denture solution that will give them the confidence to smile, talk, chew and have some of the dental habits possible.
Do you Need a Tooth Implant in Seattle?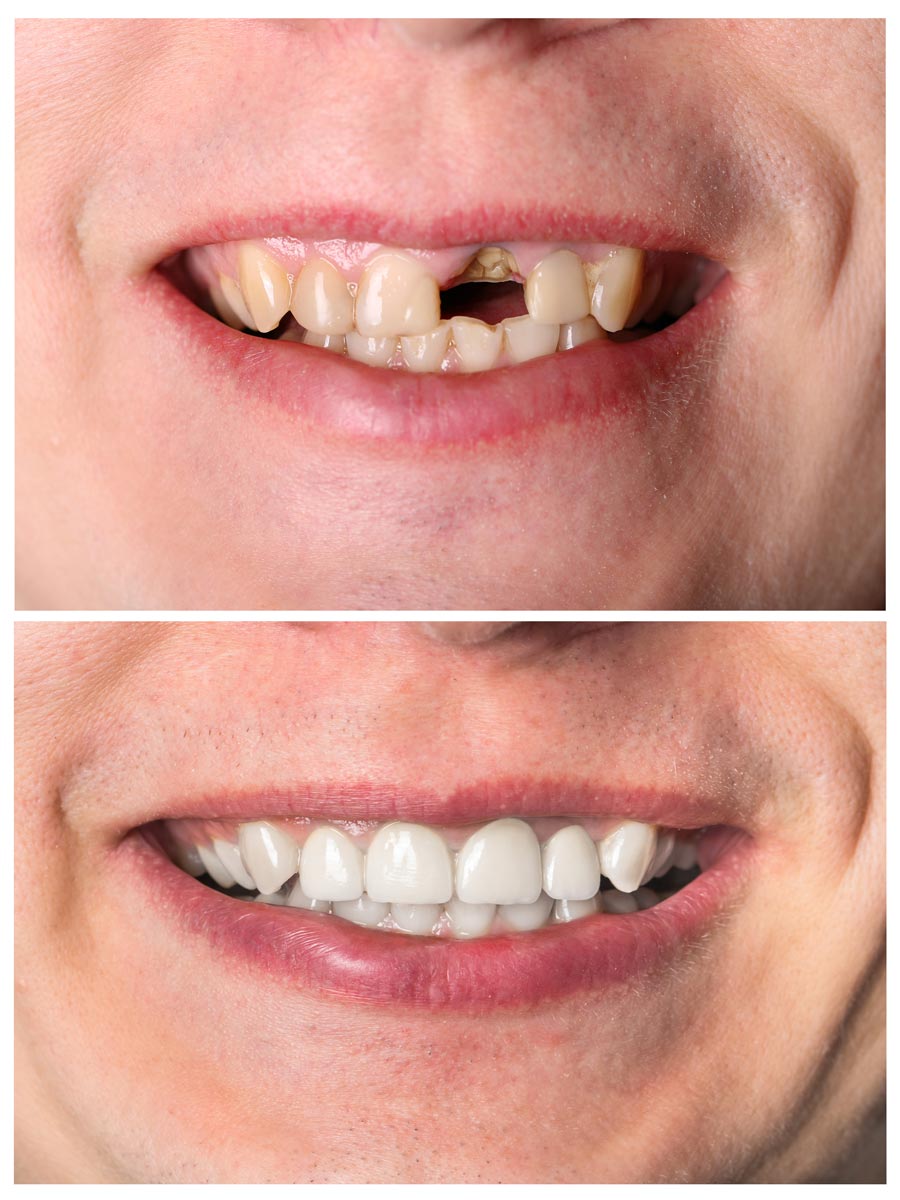 We understand the anxiety and worry that comes with getting a tooth implant in Seattle. We see patients who weigh the risks and benefits of having a tooth implant and the different options. For example, many of our patients are worried about costs, especially from past experiences or what they've heard from family and friends. But technology has changed, and now there are better options than ever that will give you the value you are looking for in your tooth implant.
No matter if you are looking for more information or are trying to find the right provider in Seattle, we will be happy to meet with you and discuss the options. No two situations are the same, and no two patients are the same. But we can ensure you that our dentists have experience in dental implants and finding the right tooth implant for their patients. We'll discuss the options, including natural appearance, cost, discomfort, and more. We know that having any surgery and dental procedure can cause anxiety in patients. Let us help find the right customized solution to bring out the best in your dental health. Contact us today.
Dental Implants in Seattle, WA
Like most areas in the country, especially around growing metropolitan areas, Seattle housing is scarce and challenging. Part of the issue lies with the steady population growth while maintaining zoning laws, including height limits on buildings. The population in 2020 was estimated at 737,000, and the city is expected to add another 200,000 by 2040.