Teeth Whitening, Dental Implants, Cosmetic Dentistry, and Kids Dentist in Northgate, WA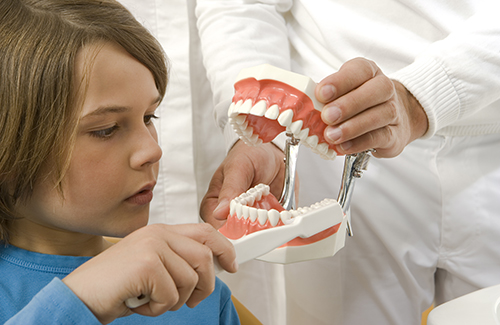 You have identified the ideal resource if you are looking for dental implants in the Northgate section of Seattle, Washington. Our dentist, Dr. Ajwant Goraya, is one of the most trusted practitioners in the city. She is highly educated and deeply experienced, and she is very passionate about the health and well-being of the patients that she treats.
This section of the city holds an interesting distinction. The Northgate Mall is one of the centerpieces, and it was actually the very first covered mall to be opened in America. In addition to this historic shopping center that is still going strong, North Seattle College is in Northgate, and Idriss Mosque is also located in the neighborhood.
Dental implants can make a huge difference in your life if you are missing a tooth, or multiple teeth. This is a permanent solution, and once the procedure has been completed, the new tooth will look and feel exactly like a natural one. Of course, you will feel comfortable and confident smiling again, but it is also much easier to eat when you have all of your teeth.
In addition to dental implants, there are other procedures that could be described as cosmetic dentistry Northgate, Seattle patients can receive from our practice. If you are interested in teeth whitening, we can absolutely transform your smile, and we offer cosmetic bonding, porcelain veneers, and dental bridges.
Northgate, Seattle, Kids Dentist
We will definitely be here for you if you ever need dental implants or any other type of cosmetic dentistry. At the same time, if you are a parent that is looking for a kids dentist that you can trust, look no further than Seattle's Family Dentistry. It takes a particular type of person to be able to make children feel completely comfortable in the dental chair, and our kids dentist is remarkably good with children. If you develop a relationship with our practice when your child is quite young, good dental habits will develop, and this can lead to a lifetime of sound dental health.
Call or Click Today!
You can rely on our practice for top-quality dental work, and we take most types of insurance. Plus, we offer easy financing options through CareCredit. If you would like to schedule an appointment for yourself or your child, you can visit our contact page or give us a call at 206-466-2424.
Proudly serving Ballard, Fremont, Greenwood, Northgate, Shoreline, Seattle, WA, and the Surrounding Areas.