Children dentists specialize in the treatment of children and teenagers with dental problems. Before they reach the age of 18, children and teenagers go through several cycles of growth and change, and pediatric dental practices are dedicated to assisting young patients' dental health. Because this is such a critical period for instilling strong oral health habits and care rituals, many parents prefer to take young children to a pediatric dentist to create solid dental health routines for their children's future. The importance of Children dentist are mentioned below: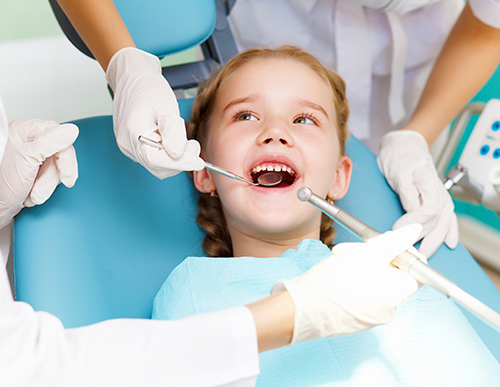 While children may seek comfort from their parents during dental operations, professionals specializing in working with children may be more helpful because they are new and intriguing to the youngster. They can utilize distraction tactics to help a scared child relax and overcome their worries.
Frightened or worried youngsters who try to cling to you may be best served by a children's dentist. They can also help to soothe children who are curious and want to touch everything. These dentists can be more vigilant and attentive to children's pain signals to better manage their comfort.
Pediatric dentists are on the lookout for typical childhood dental problems. Dentists can fill cavities and detect problems like grinding teeth before they create long-term damage.
The pediatric dentist can clean your child's teeth and cure normal concerns even if they have braces.
Early oral wellness and preventative treatments are vital to us at Seattle's Family Dentistry. We prefer to see our patients when they are young and begin a thorough plan to improve their dental health and oral hygiene. Our pediatric dentist works hard to keep our young patients' smiles bright for years to come. Unless your child has no visible teeth, we suggest having him or her in around their first birthday. You can contact us if you live around areas like Seattle, Shoreline, Ballard, WA, Greenwood, WA, Fremont, WA, and Northgate, WA.