Do you have a child at home? Looking after the child's health is one of your primary responsibilities. Just like you would want to give your child the right amount of nutrition for their growth and development, you must also look after their oral habits. Usually, kids tend to have chocolates and other sweet dishes a lot which can often cause many problems in their oral area. If these are neglected, then the condition might get worse and even affect the other parts of your body. That is why going to a dentist at regular intervals. We, at Seattle's Family Dentistry, can help you with the right kid's dentist. We are an established and renowned dental care center that can provide you with a wide range of dental procedures and treatments. Right from dental implants, tooth extraction, gum infection, to root canal, jaw surgery, teeth whitening, and cosmetic surgery, we have can help you with many things. We are known for our qualified and experienced dentists and dental surgeons along with our compassionate care for our patients. So, if you belong to areas such as Seattle, Shoreline, Ballard, WA, Northgate, WA, Greenwood, WA, or Fremont, WA, then you can choose us.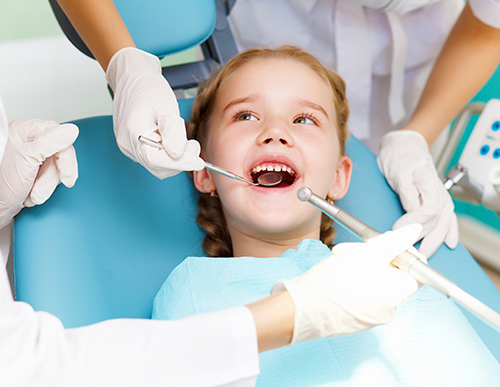 Here, we have put together a few important reasons why going to a kid's dentist can help you. Take a look.
Often, there are damage or issues that are not visible to the naked eye. If you go for checkups, doctors can see an issue in your gum or teeth. This can help you get immediate care for the issue before it takes the shape of a bigger concern.
Often, due to a busy social life or our professional pressure, it is not possible to take care of your child's oral habits. But if they are visiting the doctor, then it will become a routine and the kids will follow it themselves.
So, if you are thinking of choosing us, then contact us today.