Is your child experiencing dental problems? Is he scared to visit the dentist's clinic? Worry not, Seattle's Family Dentistry has some of the best pediatric dentists who understand that it requires a lot of patience and love to treat children. Our dentists provide comprehensive services as they have a lot of experience in this field. They treat every child with the utmost care, gentleness, and concern for their comfort and well-being.  Since kids have new teeth growing, regular check-ups are necessary to check whether they are growing crookedly or whether they have to be pushed back. Cavities are a common threat that almost every child has to deal with, at Seattle's, we provide preventive sealants to prevent the cavity. Sometimes these kids might also face an accident and chip off their tooth; in these cases, we have Dr. Goraya who can consult efficiently in a specialized manner which is best suited for the kid. It is the clean and fun environment that makes the kids of Seattle, Shoreline, Ballard WA, Fremont WA, Greenwood WA, and Northgate WA comfortable in our clinic.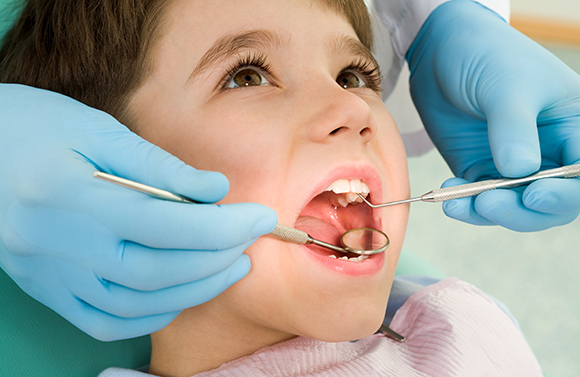 Below we have mentioned 2 important qualities that make a great pediatric dentist. Take a look. 
As opposed to a normal dentist's office, a pediatric dentist needs to have an office that is colorful and decorated with toys and child-safe items so that it welcomes and engages the child. The dental chair should be approachable and there should be an extra place for the parent to sit with the child to ease out their pain.
Child-size instruments and supplies
Since the child's mouth is smaller than that of any adult's, the tools have to be appropriately used. Too large tools might hurt the child and cause extreme pain. A good child dentist will always use the right sized tools to avoid and potential damage to the child's mouth.
So, if you are looking for a pediatric dentist for your child, you can get in touch with us on 206-309-4063